Barbara Brighton, Music Producer
Barbara produces CD projects for vocal jazz artists. She works with the
artist to select musicians, arrangers, studios and music. Prior to going
into the studio, Barbara works with the artist on vocal performance including
technique and interpretation. Her goal is to create a project that reflects
the artist's singular vision and unique voice.
One of the hippest and experienced jazz producers in Los Angeles…
Jonathan Widran, JW Vibe
Producer extraordinaire Barbara Brighton…"
Travis Rogers, Jr., The Jazz Owl
NEWS & PROJECT UPDATES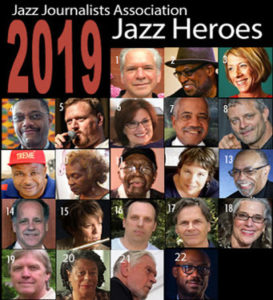 Barbara Has Been Named
a 2019 Jazz Hero
The Jazz Journalists Association has announced the 2019 Jazz Heroes: Advocates, altruists, activists, aiders and abettors of jazz who have had significant impact in their local communities. The 'Jazz Hero' awards, made annually on the basis of nominations from community members, are presented by their local fans and friends in conjunction with the JJA's annual Jazz Awards honoring significant achievements in jazz music and journalism.