Barbara Brighton, Music Producer
Barbara produces CD projects for vocal jazz artists. She works with the
artist to select musicians, arrangers, studios and music. Prior to going
into the studio, Barbara works with the artist on vocal performance including
technique and interpretation. Her goal is to create a project that reflects
the artist's singular vision and unique voice.
Mark Winkler's  "The Company I Keep"
We're having a great time in the studio recording Mark Winkler's fabulous new CD "The Company I Keep."
As a producer, I couldn't ask for more. Mark is at his absolute best and we have a formidable group of
musicians to work with: Jamieson Trotter, John Clayton, Jeff Hamilton, Eric Reed, John Beasley,
David Benoit, Josh Nelson, Rich Eames, Lyman Medeiros, Mike Shapiro, Larry Koonse, Don Shelton,
Paul Cartwright Jr., Bob Sheppard, Bob McChesney, Brian Swartz, Ron Blake, Ann Patterson and vocal
duets with Sara Gazarek, Cheryl Bentyne, Jackie Ryan and Claire Martin (all the way from London).
There will be originals, standards and even a Prince and a Donald Fagen tune! We have been
recording at Talley Sherwood's Tritone Recording studio and the CD is sounding beautiful! Stay tuned
for the next update!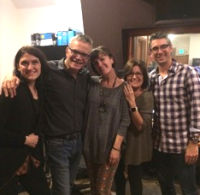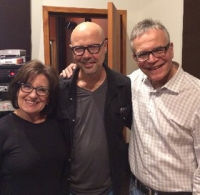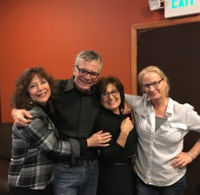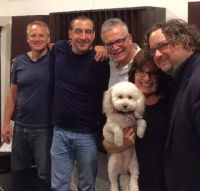 Ron Boustead's "Unlikely Valentine"
I'm pleased to have been a production consultant for vocalist, Ron Boustead's fantastic new CD
"Unlikely Valentine," to be released February 14, 2017. It's a wonderful project with originals,
standards and some surprises! Bill Cunliffe, Mitch Forman, Bill Cantos and Pat Kelly contributed
their arranging talents, all performed by some of L.A.'s finest musicians.